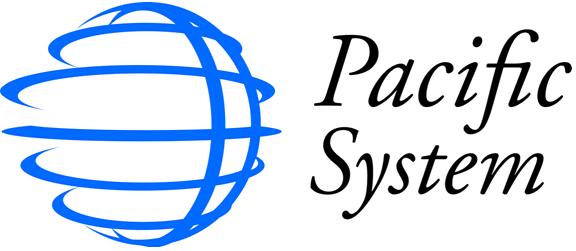 ---
---

Datasheet: A4
ORiNOCO AP-8000 and AP-800 802.11n Access Points
Proxim's ORiNOCO AP-8000 and ORiNOCO AP-800 access points are the industry's first 802.11n solution to achieve 320Mbps of throughput on a dual-radio solution, while also delivering 802.11n networks at half the price of existing WLANs. With the ORiNOCO 802.11n product family, Proxim has designed the first complete 802.11n solution that overcomes the deployment challenges faced by competing products. As a result, the ORiNOCO AP-8000 and ORiNOCO AP-800 access points provide the highest performance, easiest to use, and most cost-effective 802.11n networks for enterprises of all sizes. The result is an 802.11n solution that enables customers to quickly, easily and cost-effectively deploy the highest-performance 802.11n network available. Realizing the Truly Unwired Enterprise
---
With the advent of 802.11n technology, the truly unwired enterprise is possible ¡X yet many organizations still cite the high cost of migration and the complexity of deployment as key barriers to moving to 802.11n. Proxim's ORiNOCO AP-8000 and AP-800 dual-radio and single-radio APs overcome the challenges hindering adoption by achieving several key industry firsts:
First 802.11n solution to achieve greater than 300Mbps throughput performance, with dual-radio throughput rates of 320Mbps
First 802.11n solution to work within the 802.3af (POE) power requirements in both single- and dual-radio 3x3 MIMO 11n configurations, eliminating the cost and hassle of additional wires and power injectors to each AP
First solution to support Dynamic Frequency Selection (DFS) globally in all 5GHz bands, which eliminates the worry of network interoperability and interference and provides 10 times the number of 2.4GHz channels
First solution to support both 2.4 GHz and 5 GHz on each 802.11N radio, providing the flexibility for deployment in various environments
First 802.11n solution that utilizes the same mounting hardware as existing Proxim 802.11a/b/g APs, greatly simplifying upgrades
Higher Performance than Existing Wired LANs/WLANs
Proxim's ORiNOCO 802.11n products enable enterprises of all size to finally unwire the wired LAN by providing greater performance than existing Ethernet networks.
Highest throughput with single radio rates of over 170Mbps and dual radio rates of 320Mbps
7x the throughput of existing WLANs
High reliability for quad play applications
The only solution to provide dual 2.4 GHz and dual 5GHz operation
The first solution certified to work for the entire 5 GHz spectrum worldwide
Half the Price of Existing WLANs
Proxim's 802.11n solution drastically reduces the cost of 802.11n deployments by eliminating the need for forklift upgrades, additional wiring, or additional network planning.
With the added range and throughput, ORiNOCO 802.11n deployments cost only half of today's 802.11a/b/g networks when deployed to achieve the same capacity
ORiNOCO 802.11n APs are the only APs on the market that are completely 802.3af compliant in all configurations, which avoids the cost of additional wiring as required by 802.3at compliant APs
Proxim's 802.11n solution provides two times the range of standard 802.11a/b/g APs to ensure enhanced signal strength to hard-to-reach clients in the office, which simplifies RF deployment
Because Proxim does not require costly WLAN controllers, Proxim 802.11n networks can cost-effectively scale to meet increasing bandwidth demands in the future
Greatest Ease of Use
Proxim's ORiNOCO 802.11n products are the first to overcome the deployment challenges faced by competing products.
Proxim's 802.11n APs utilize the same mounting hardware as existing Proxim 802.11a/b/g APs, enabling simple swap out of old APs and making upgrades a snap
No additional wiring or power injectors are needed, as Proxim's 802.11n APs are 802.3af PoE compliant in all configurations
Backward compatible with all existing Wi-Fi 802.11a/b/g and 802.11b/g clients
Distributed WLANs with Centralized Management
To provide centralized management of Proxim 802.11n networks, the ProximVision ES network management system now supports the ORiNOCO AP-8000 and AP-800 products. The ProximVision ES network management system provides rapid network deployment and mobile configuration ¡X providing a complete view of the wireless network and comprehensive device configuration. The product installs on Windows XP, Windows 2003 and Windows Vista and supports SNMPv1, SNMPv2 and SNMPv3.
Compatibility with Proxim's End-to-End Portfolio
As always, Proxim leverages existing technology to ensure that all products ¡X from WLANs and Wi-Fi Mesh to WiMAX to Point-to-Point ¡X work together from end to end.All ORiNOCO 802.11n products operate seamlessly with existing Proxim products, making it an easy addition to your end-to-end wireless networkAll ORiNOCO 802.11n products are easily managed via ProximVision ES, the central network management console that manages existing Proxim end-to-end products.
©2008 Copyright Pacific System Solutions Ltd. All rights reserved.